Prank Phone Calls
!!Be The Life Of The Party!!
You'll Have Everyone Laughing Their Ass Off!!

All Lucius Prank Calls Available Now At iTunes and Amazon.com
Listen To My New CD
MADDER THAN HELL
iTunes, Amazon,
Spotify, and Google Play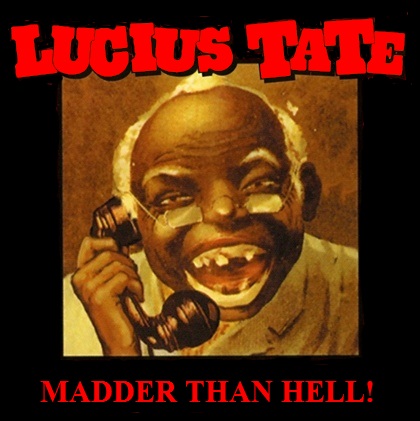 BUY IT TODAY!!!
Help Support My Prank Habbit
Funniest Prank Call Comedy You Will Ever Hear
The list of prank phone calls that are by Lucius Tate includes a funny phone prank call to hoe out someone's flower bed, nasty ass Lucius prank calls an abortion clinic, most all of Lucius Tate prank calls are dirty prank calls where he's talkin shit and coming up with some of the funniest stuff. When it comes to shit talkin Lucius Tate is the king of prank calls with many prank voices such as Lucius Tave, Lucius Johnson, Leon Johnson, Bubba Johnson, Grady Johnson,
Beaula Johnson, Chevel McElroy, Ted Johnson, Lucious, Lucous, Mama,Willie Cartwright, Jimmy Cartwright, The Cartwright's, Darnell Finney and many more. Lucius is always coming up with new prank call ideas even in his sleep. The comedy and humor never stops when listening to these funny prank calls. He has so many different type of crank calls such as the contest prank where he has some one spin the wheel and win big, the dirty sex calls are some of the funniest prank calls I've ever heard such as masterbate on porch and Is yo ole lady a ho? Those truck driver pranks are some funny shit too. These are the best collection of prank phone calls by far so order a prank call cd, the complete set or buy the downloaded mp3 prank calls and laugh you ass off!!